Read Time: 3 minutes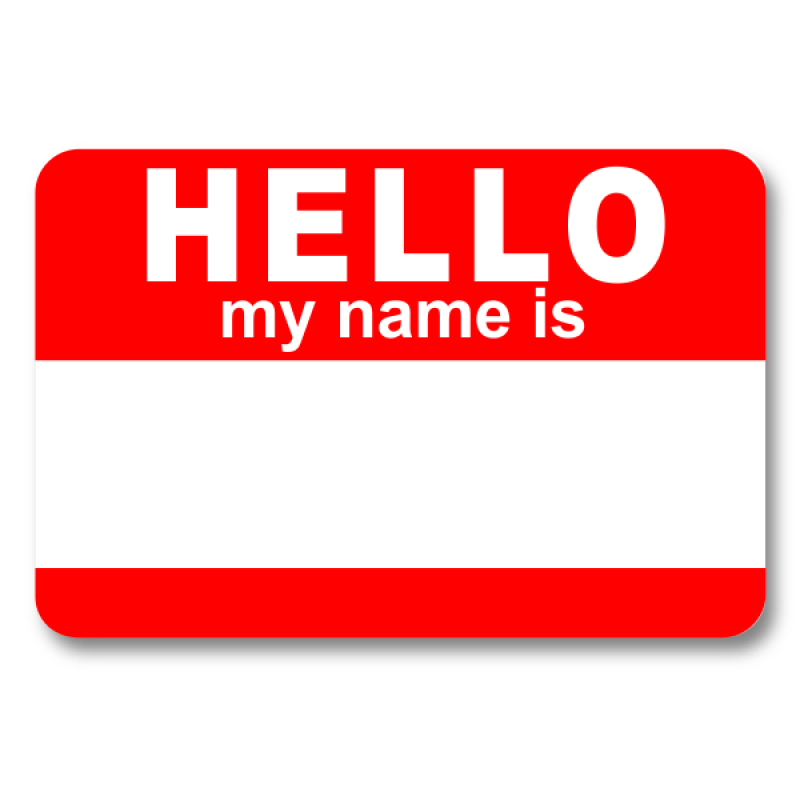 Happy Monday, you Musicians & Artists! How was your weekend? Did you have any services, shows, rehearsals or find some time to practice something new? I hope so and if not, today's a great day to carve out 5-10 mins to play.

This weekend I was invited to play with my friend, Ben Shafer, at a local chapel on the campus of Boystown, here in Omaha, NE. This is a photo of my view before service started yesterday 😍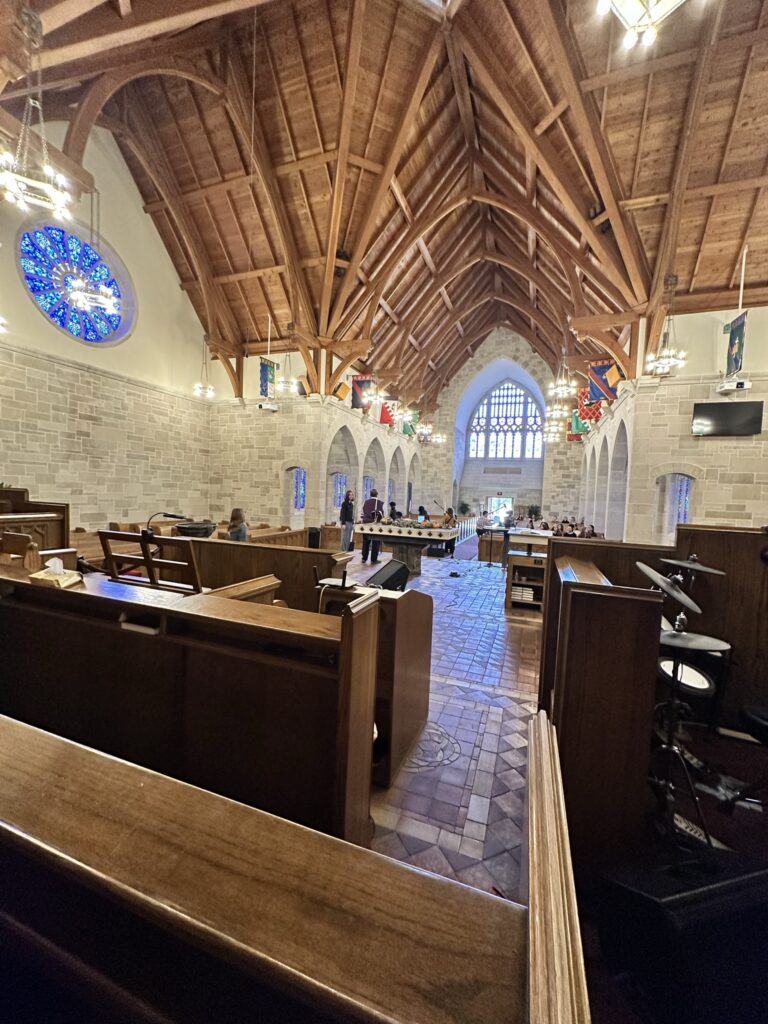 There were ~200 high schoolers and parents in attendance and it was the first time we'd been asked to lead at this particularly beautiful, reverb-rich church. One of the mistakes I would have made in the past when playing at a new place would have been to mess up the intro moment with the audience/congregation. Have you ever made this mistake?
You have a hot rehearsal or there's a new song you've written or heard that you can't wait to play so you put it as the first song in your set list without gauging how it will serve those you're playing for. If you read last week's newsletter, it would be like starting your set with a Level 5 or Level 1 song (from our Setlist Number System). You can sometimes overcome this but let's compare it to meeting a new friend.
Imagine with me for a moment – you're meeting this new person, but instead of looking them confidently in the eyes, smiling and giving them a solid handshake, you choose instead to grip their hand with as much strength as you possibly can while wildly shaking their arm and shouting your introduction "HELLO, MY NAME IS _______!".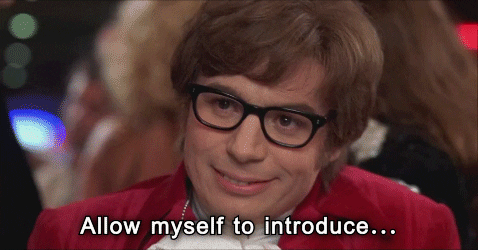 While this would be very memorable, it's probably not a great first impression. It would also be awkward if you did almost the exact opposite and didn't make eye contact, chose to duck your head and gave them a very weak handshake while mumbling "hi, i'm dan" (or you know, insert your own name here 😉).
These same scenarios are true with music…
Don't start your set with a moment that's difficult for people to join in and get to know you. Audiences decide quickly (seriously, in as little as ~30-45 seconds) if they're going to join with you or not, so be intentional when you create your setlist and build in an Introduction Moment for them.
This week's tip – Start your set with a song that is at a Level 3 for your Intro Moment. A Level 3 song should be upbeat and will welcome people in, just like a nice solid handshake. Plus, they'll be more open to getting to know you and joining in!
[Bonus Tip: to take your Intro Moment to the next level with a new audience, choose a song they know well. It may take some researching but they'll appreciate it and jump in with you even quicker.]
There are perfect moments in your set list for quiet songs (Levels 1 & 2) and high energy songs (Levels 4 & 5) and in upcoming weeks we'll uncover where you should consider placing those moments in your services & shows.

That's all for this week. Thanks for reading and let me know if this is providing value for you or if you have any questions!
---
See you again next week! 👋
Whenever you're ready, there are 3 ways I can help you:
1. Work with me 1:1 to double your musical skills and achieve your goals!
2. Join (or share) the Monday Musician weekly newsletter with 1 actionable tip on music and skill growth for your musical journey.
3 Music Hacking:a new music course that gives you the secrets for taking your musical skills to a higher level! Sign up here to be notified when it's available (early 2023!) 🙌
---
Visit Me Here: